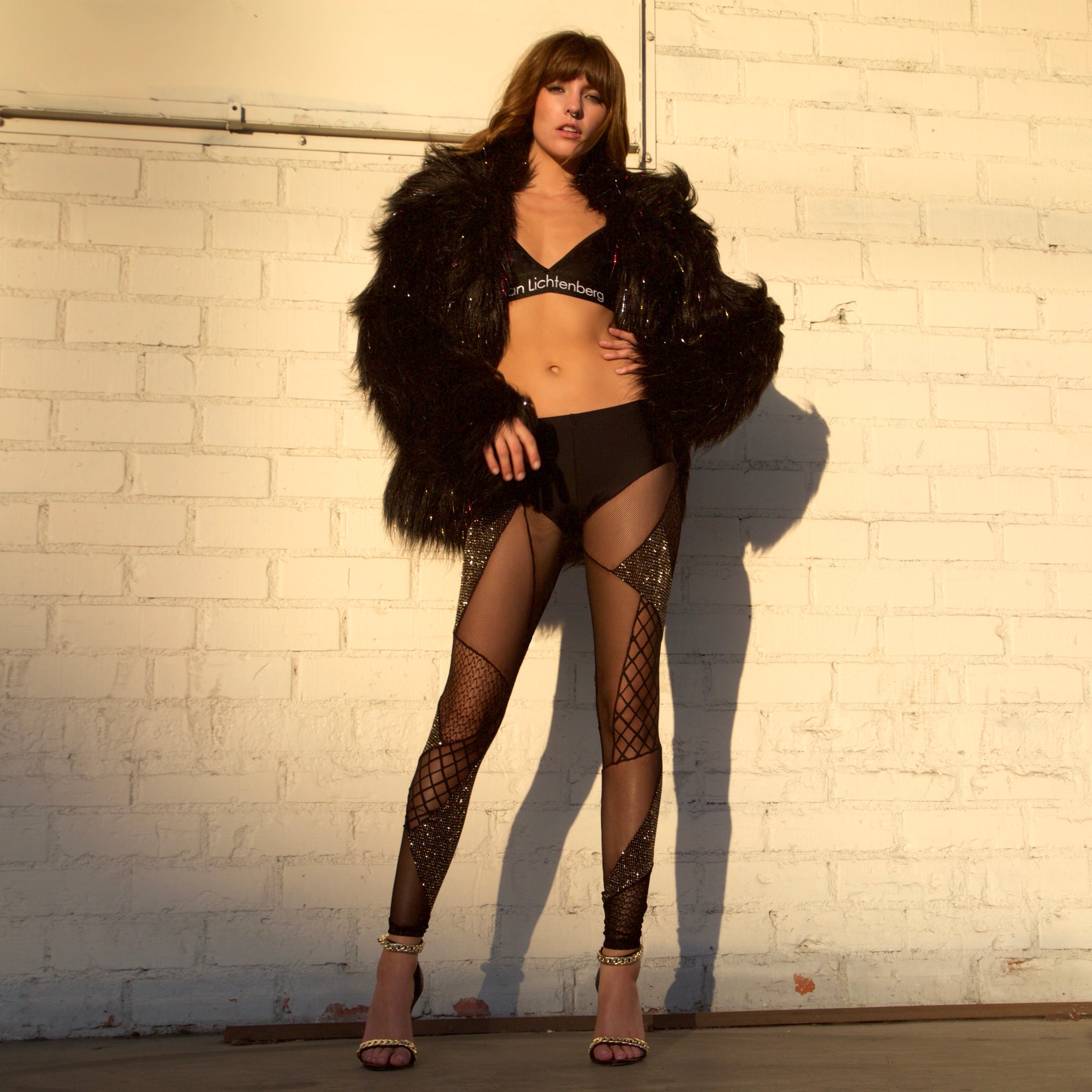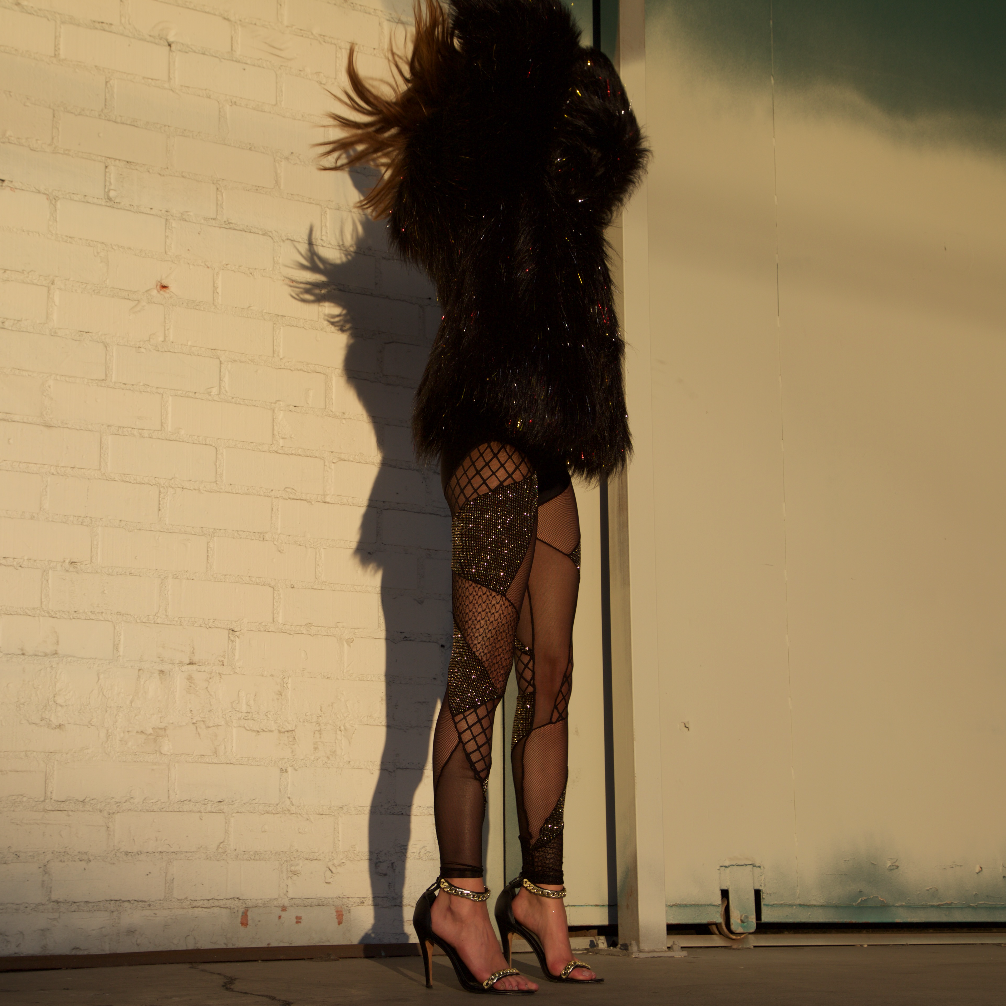 GLITTER PATCHWORK LEGGINGS
These iconic Brian Lichtenberg gold glitter patchwork leggings are sewn together in a mixture of different textured mesh, lace, and gold glittered spandex. These leggings are true to size and have a good amount of stretch throughout, please refer to the size chart below. You can pair them with a t-shirt or wear with a simple little black dress. Dry clean only.
The exact same style Shakira wore on tour have a full gold glitter backside and can be purchased here
*Please note these special leggings are made to order and can take up to two weeks to ship. If you have any questions please feel free to email us at office@brianlichtenberg.com
U.S. SIZE          HIP    WAIST
XS     0-2           34"     24-26"
S          4            36"     27-29"
M         6            38"     30-32"
L          8            39"     33-34" 
XL      10            40"     35-36"