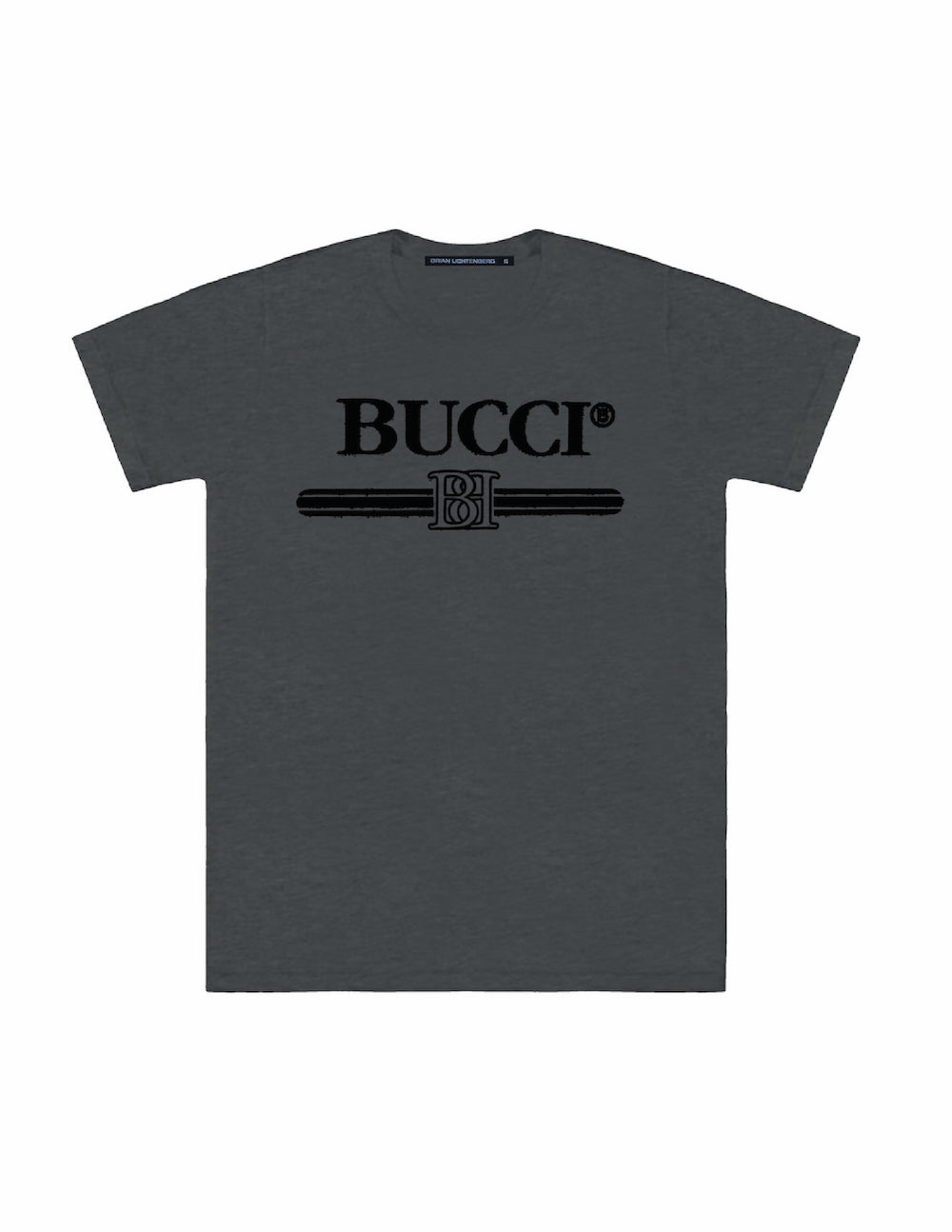 BUCCI FUZZY TOUCH TEE
This Brian Lichtenberg mustard yellow soft cotton-jersey unisex T-shirt has a slight loose fit and is printed with the BUCCI graphic in a flocked fuzzy touch design across the chest. Wear yours with denim and sneakers.

Care Instructions 

Dry Clean or Hand Wash: For the best results, we recommend dry cleaning or gentle hand washing in cold water.
Drying: Hang dry or lay flat to dry. Avoid direct sunlight.
Machine Wash (if needed): Use the gentle/delicates cycle with a garment wash bag. Cold water only.
Ironing/Steaming: Use low heat if needed, and avoid embellishments.