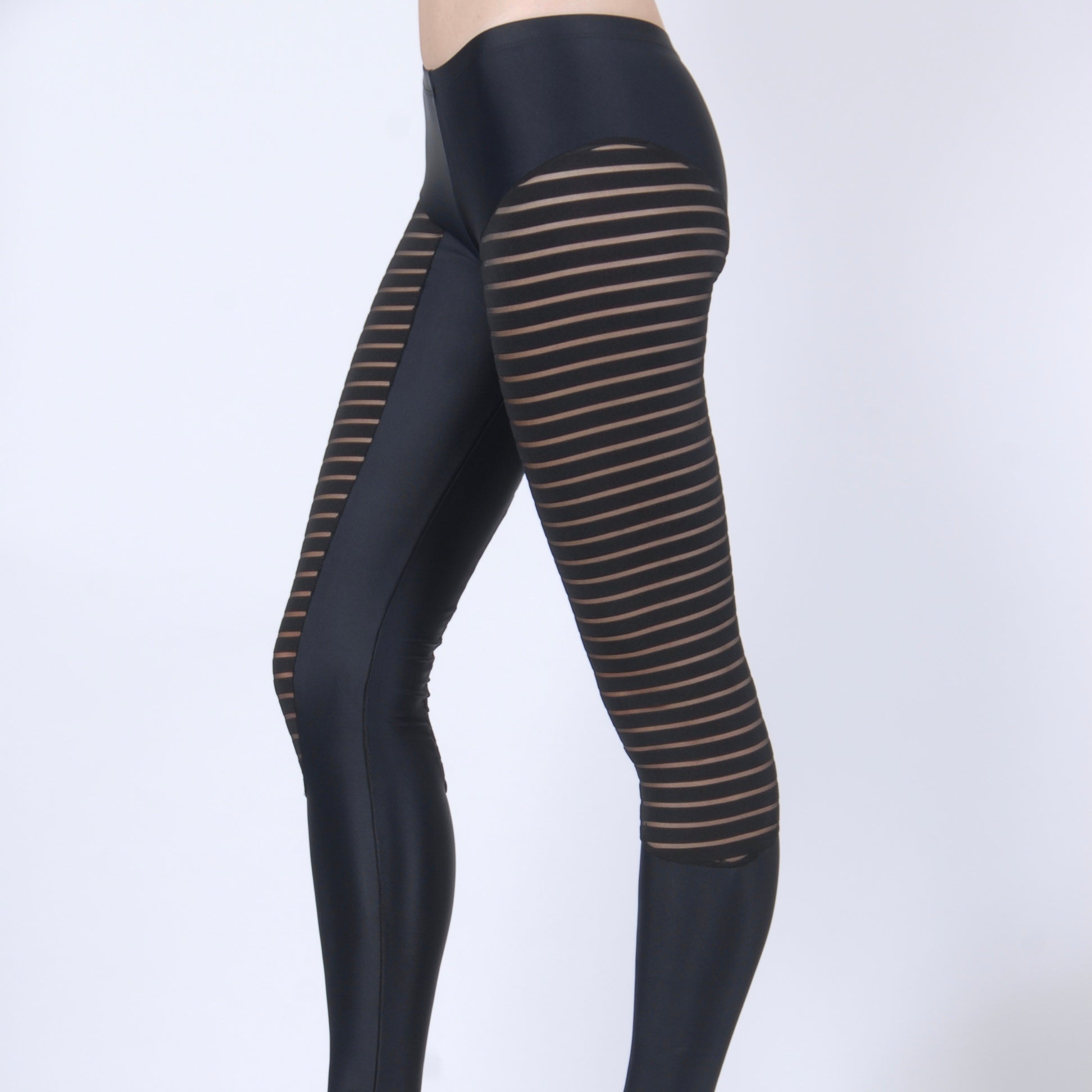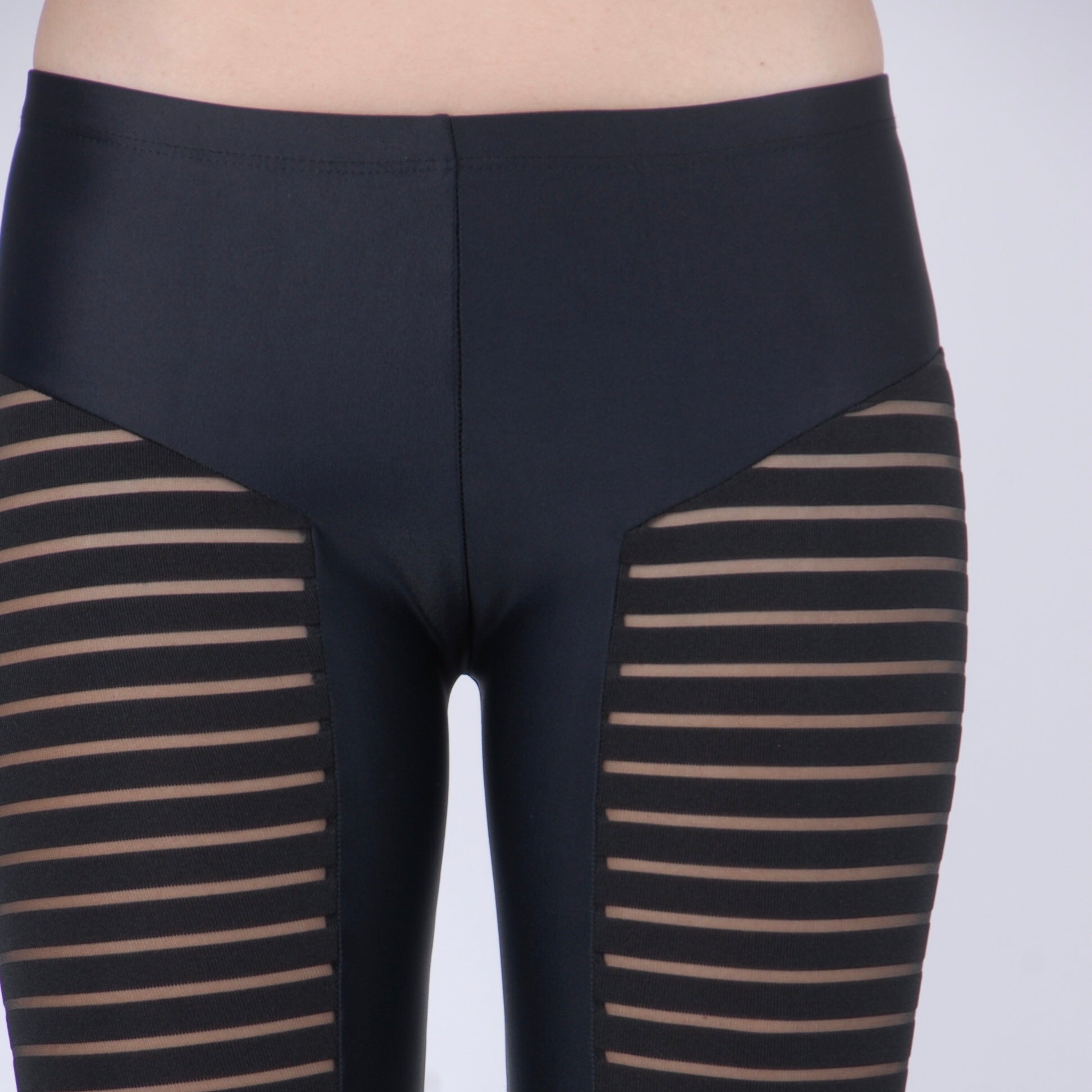 BLINDSIDE LEGGINGS
These Brian Lichtenberg classic leggings are back! The blind side leggings are a perfect addition to any wardrobe. Pair under a dress or wear alone with an oversize tee or hoodie. Made from black spandex with a striped see through mesh running down both legs with a black elastic waist. Materials may vary from images shown. Dry clean only.
*Please note these special leggings are made to order and can take up to two weeks to ship. Patchwork fabrics may vary slightly from pictures shown. If you have any questions please feel free to email us at office@brianlichtenberg.com
U.S. SIZE          HIP    WAIST
XS     0-2           34"     24-26"
S          4            36"     27-29"
M         6            38"     30-32"
L          8            39"     33-34" 
XL      10            40"     35-36"