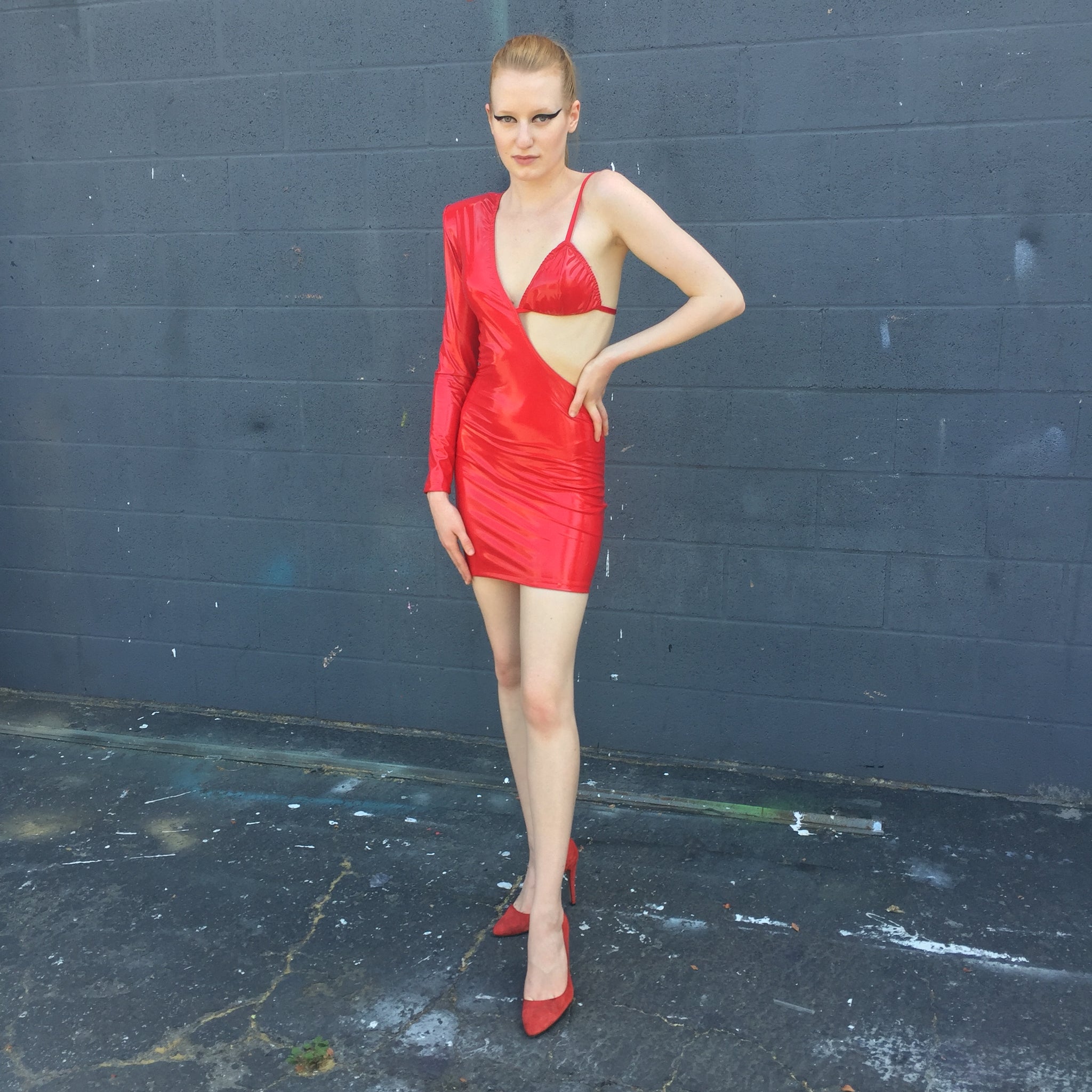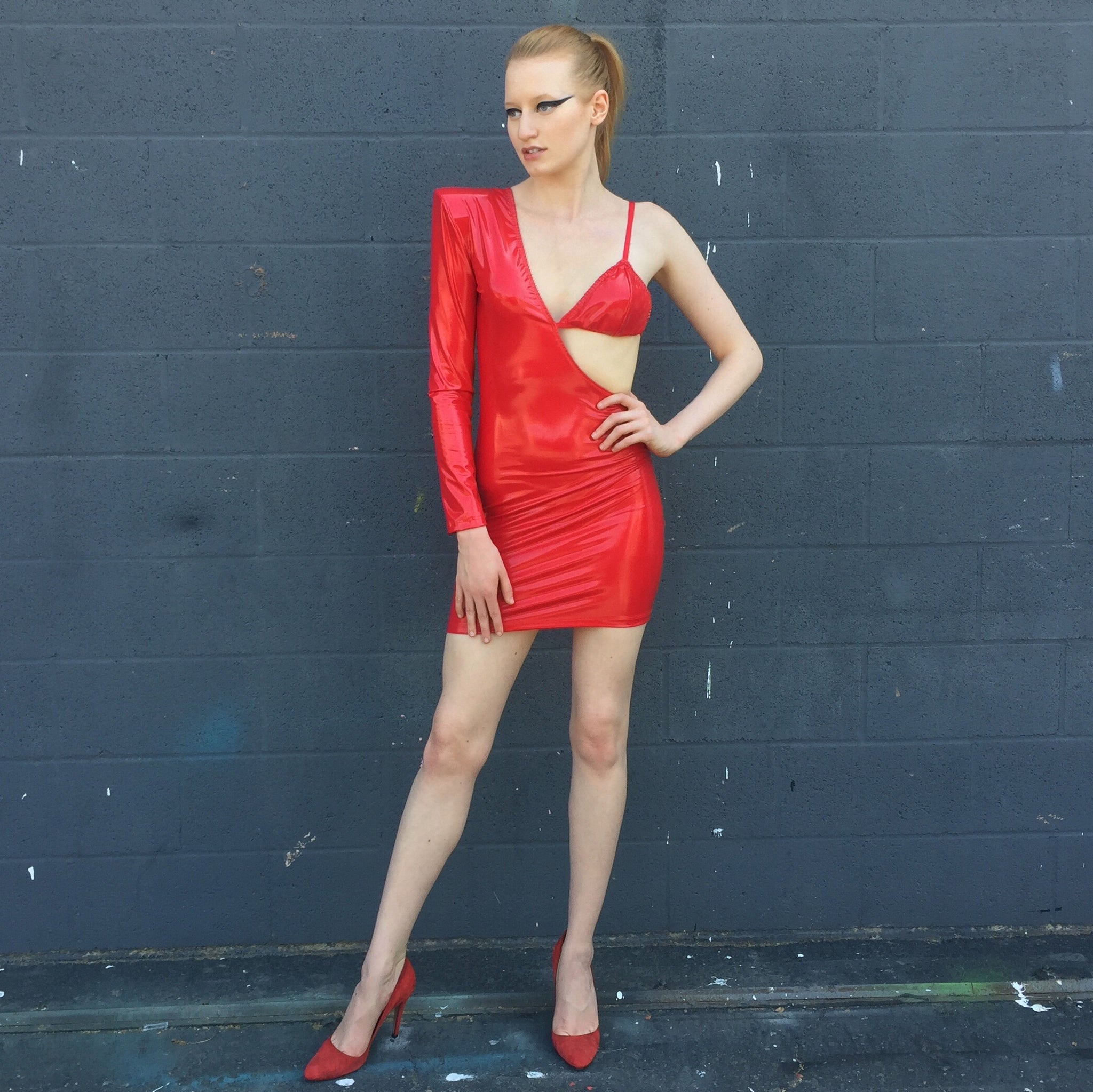 RED PVC REVEAL DRESS
This Brian Lichtenberg one shoulder reveal dress features a form fitting right side, while contrasted with a built-in bra on the left. Made from PVC. Pair with a bold lip and matching heels that will surely turn heads. Dry clean only.
U.S. SIZE          HIP    WAIST
XS     0-2           34"     24-26"
S          4            36"     27-29"
M         6            38"     30-32"
L          8            39"     33-34"